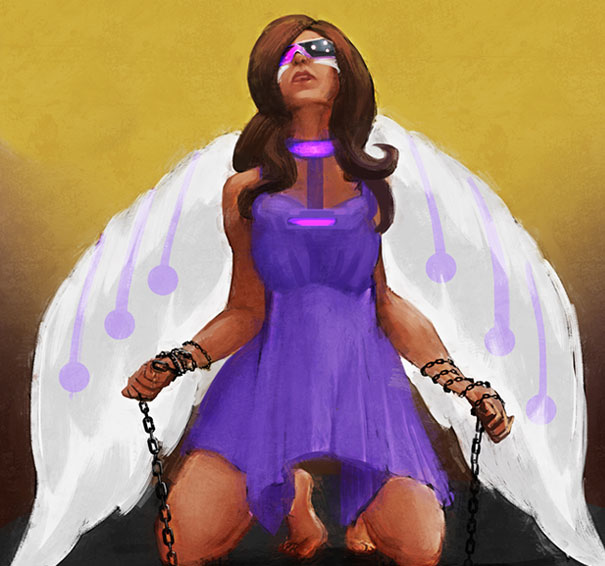 Fallen Angel
ACTION DAWNLIGHT
In a world that teeters on the brink of destruction, there is always one who can turn their back on those who brought them forward. This Fallen Angel will be persecuted and sent to the darkness to lay in shame.
Rule:
Place in a Lasting Effect row. Change all cards in row to Religion (
brown

) until card is removed. If a card moves out of this row, return the card to it's normal Community (color).